KnowledgeBin Home
/
Coaching Institutes In Major Cities
/ Coaching centers in Mumbai - 2009
Over 1000+ articles, updated everyday...for Free SMS Alerts click here , Engineering Q&A forum here

| | |
| --- | --- |
| | |
Coaching centers in Mumbai - 2009
Vist the new KnowledgeBin forum to ask all your questions!
You Study
Study Material
Sample Papers
Exam Base
Discussion Forum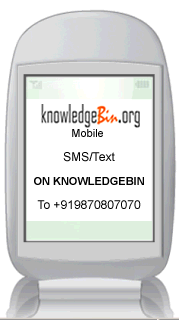 Click Here to Register Online

KnowledgeBin.org is licensed under a Creative Commons Attribution-Noncommercial-No Derivative Works 2.5 India License.
List of coaching centers in Mumbai - Central Suburbs, western and south Mumbai.
Name and Information
Address

CENTRAL SUBURBS
Chembur

Academy One
Located in Chembur, it is one of the prestigious coaching institutes in the city. It provides coaching in SAT, GRE, GMAT, TOEFL, IELTS.



7 Venkatesh Sadan Gaothan Lane 3 Chembur
Mumbai 400 071


Tel:+(91)-(22)-25288438


SOUTH MUMBAI
Dadar

Agarwal Classes
One of the top most and oldest coaching institute in the city, the faculty are very good at delivering the lectures and their management efficiency is 100%.





Harganga Mahal, A Block, 1st Floor, Dadar T.T.,
Mumbai 400 014


Tel:+(91)-(22)-2414 5593/ 2414 1615
Fax:+(91)-(22)-2414 3056


FIITJEE
The institute was created in 1992, it is one of the prestigious coaching institute for IIT-JEE training. At present, the institute has more than 300 faculty and probably the highest for any IIT-JEE training institute in the country.





2nd Floor, Rhadhakrishna Apartments,Vachanalaya Marg,Opp. Ideal Book Depot,Dadar(West)
Mumbai - 400 028


Tel:+(91)-(22)9324966678


Vidyasagar Classes
Providing coaching for competitive examinations like MH-CET, IIT-JEE, BMS in Mumbai.


Branches: Thane, Andheri, Vashi



54, Mahalaxmi Niwas, Hindu Colony,
1 Lane, Dadar
Mumbai - 400 014


Tel:+(91)-(22) 24143243, 24143244
Fax:+(91)-(22) 66680006


Fort Area

Elite Academy
One of the pioneer coaching institute GATE, IES, UGC-NET, IIT-JEE, PG Medical entrance and MBA entrance tests.



84, Janmabhoomi Marg, 2nd Floor, Fort
Mumbai - 400 001


Tel:+(91)-(22)-66 33 1313, 22 83 7771
Tel:+(91)-(22)-2080871




WESTERN SUBURBS
Andheri

Raigad Training Academy
Raigad Training Academy provides Training Courses for NDA,CDSE & SSB for students aspiring to join ARMY, NAVY & AIR FORCE as Officers.



New Link Road, Behram Baug
Oshiwara, Jogeshwari (W)
Mumbai - 400 102


Tel:+(91)-(22) 26398542/26399100


Career Forum
Established in 1988 in Pune, it is providing training programmes for various Entrance examinations for MBA like CAT, XAT, and CET as well as those for Education Abroad like GRE, GMAT and TOEFL.



3, 1st Floor, "Alankar", Above NADCO, S.V. Road, Andheri (West)
Mumbai - 400 058


Tel:+(91)-(22) 26207213, 26204509


Bandra

IMS Learning Resources Pvt Ltd
Providing training programms for IIM Entrance exams, MBa, CAT coaching classes.


Branches: Thane, Andheri, Vashi, Tardeo, Santacruz, Borivili, Sion,





E Block, 6th Floor, NCL Bandra Premises, Bandra Kurla Complex, Bandra (E)
Mumbai - 400 051


Tel:+(91)-(22) 66680005
Fax:+(91)-(22) 66680006


Borivali

Career Launcher
Established in 1995 by a small group of young IIM graduates, Career Launcher is one of the leading educational service provider.



1st Floor, Ganjawala Elegance , Ganjawala Lane, Borivali
Mumbai 400 092


Tel:+(91)-(22)-28949447, 28949448


Peak Seekers
A well reputed name in the field of MBA, it offers a wide variety of courses like CA, CET.


Branches: Thane, Vile Parle



208, Dattani Shopping Center, Chandawarkar Road, Near Station, Borivali (W)
Mumbai - 400 092


Tel:+(91)-(22) 6450 6555
Admission Updates
---