© Choose LPCC having the highest number of carbon atoms in the smaller side chains.

Example:




(d) Choose LPCC which contains the least branched side chains.

Example: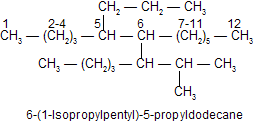 (iii) Numbering in alkenes and alkynes (unsaturated hydrocarbons)




Chemical reactivity of C = C is more than

In alkynes there is dense

which is difficult to break. So that if double or triple bonds are present on the same carbon atom than numbering starts from double bond side.

(f) always write 'ene' first than 'yne' due to alphabetical order.

(g) if the number of C = C or

is two or more than two in LPCC than we use 'alka' in place of 'alk.'




IUPAC names of compounds containing poly functional groups. (IUPAC preferance order)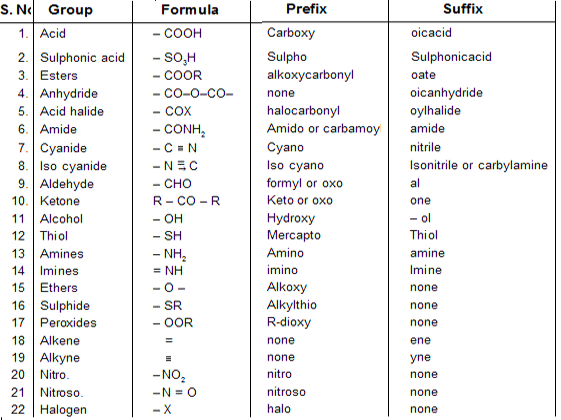 Order of nameing for poly functional groups




If carbon containing Functional group works as suffix then its carbon is included in the carbon length otherwise not.



---