13) Capacitance per unit length between two parallel wires of radius r and separated by distance 'd':

Fig (9)

14) The energy stored in a fully charged capacitor:


E2 = Energy density.
Where E is electric field in a capacitor.
15) Charging and discharging of capacitors:
(a)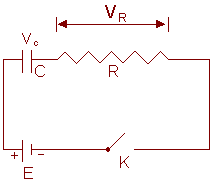 Fig (10)
(b)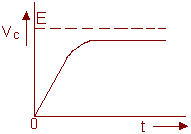 Fig (11)
VC = E at t=0.
(c)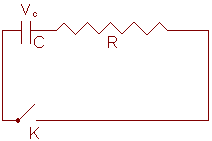 Fig (12)
(d)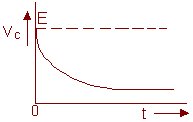 Fig (13)

---